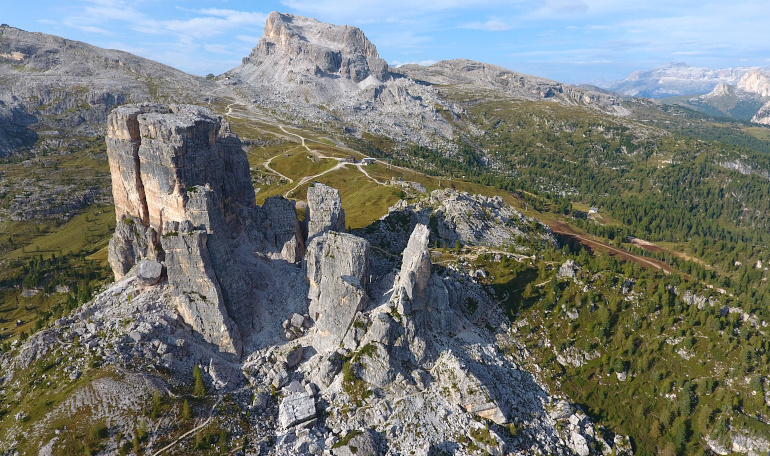 Pick-up Area
?
Pick-up available from Cortina and nearby valleys (see map)
Extra Costs
?
Possible extra charge of 20€/per person for use of cable-car
Pleasant tour that lacks nothing. This easy excursion takes you to the bottom of the enchanting "Cinque Torri", the symbol of Cortina d'Ampezzo.
There are dozens different trails, your hike can be as easy as drinking a glass of water or a little more difficult if you want to go further and have more views. If you get tired or want to go back earlier, we may take a cable-car to cut the hiking time.
After the hike we will have lunch in a cozy traditional restaurant with view. Get ready to taste one of the most beautiful places around Cortina!