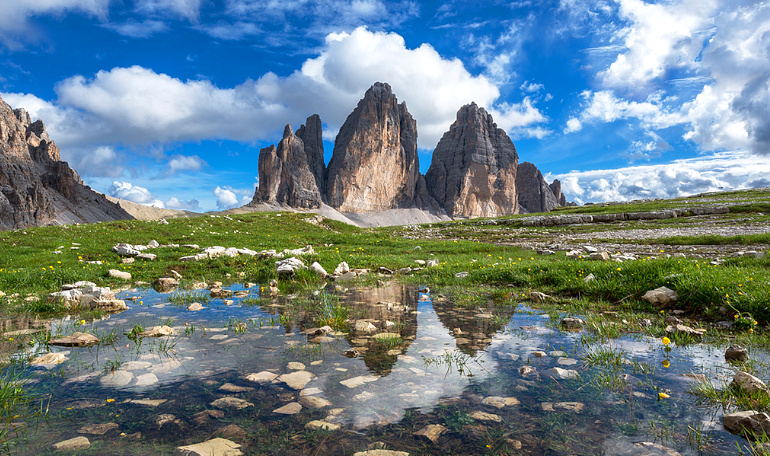 Difficulty
?
Unexperienced Easy Medium Challenging
Suitable for
?
Solo Travellers Couples Families Small Groups Large Groups
Pick-up Area
?
Pick-up available from Cortina and nearby valleys (see map)
Extra Costs
?
Possible extra charge of 30€ for the road toll of the Tre Cime
Wonderful tour which takes you at the foot of the famous "Tre Cime di Lavaredo" through paths mostly known only to locals. We know dozens of different possibilities and we will definitely choose the best one for you!
This excursion is suitable for everyone, regardless of hiking skills. Together with your guide you will decide how much you want to walk and how much effort to put in. The view of the "Tre Cime di Lavaredo" is guaranteed!