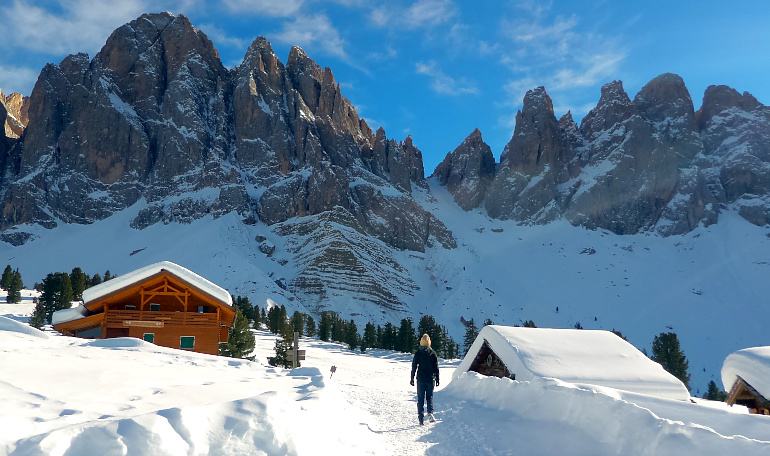 Pick-up Area
?
Pick-up available from Bolzano and nearby valleys (see map)
Extra Costs
?
Possible extra charge of 8€/1 sled
Wonderful tour which takes you through one of the most enchanting woods of the western Dolomites. Through this woods we know dozens of different trails and we will definitely choose the most suitable for you!
This excursion is suitable for everyone. After lunch in a cozy rifugio, we may come back by sled which is a lot of fun! In this case, the end point of the tour is in front of one of the most striking winter landscapes of the Dolomites!